Large scale people movement management, "crowd control" is a key element of our portfolio.
Whilst 2020 & COVID 19 has produced specific challenges that will require the implementation of measures both short term & long term, we have many years' experience in assisting public & private sector organisations across various markets.
From connectivity solutions for construction workers on prestige projects such as Wembley Stadium, to Premier League football grounds and leading event venues across horse racing, tennis & golf…. have benefited from our solutions.
Other venues includes airports and railway stations, convention centres, concert venues, supermarkets & shopping centres, oil refineries, car manufacturing plants and assorted factory environments.
Anywhere there is a volume of people, or secure monitoring & entry requirement – Vodanet can assist.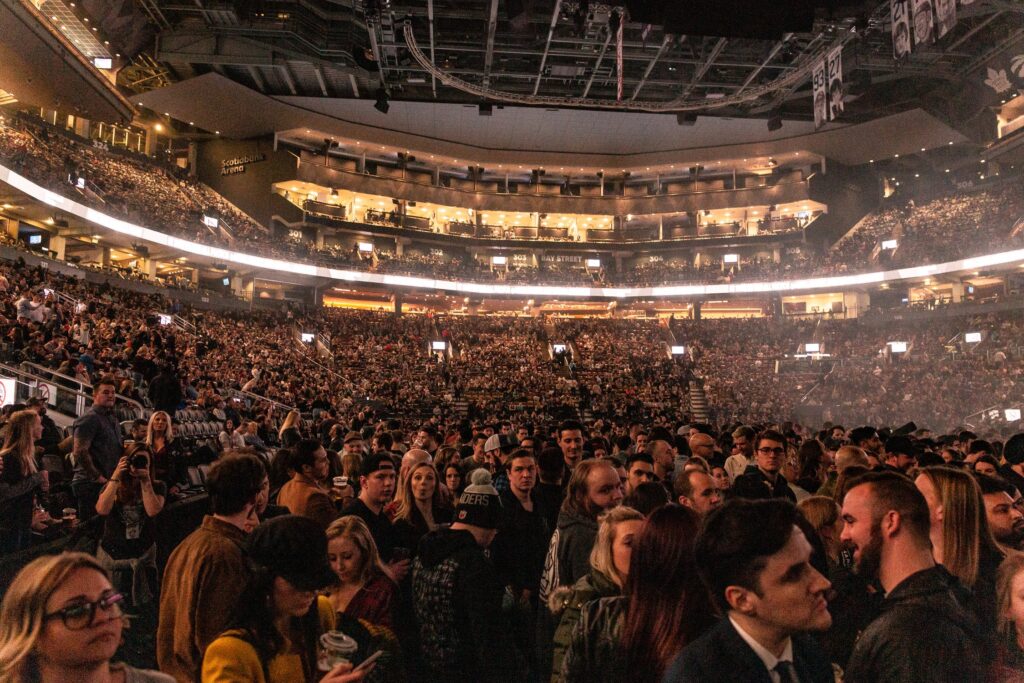 Cameras for crowd control & security, thermal image & temperature control, public address systems, private radio systems, Command & Control Operations, digital signage,Entry & exit monitoring.
Our partnerships with leading vendors & equipment manufacturers, including Hikvision, AVAYA & suppliers such as Motorola enable us to provide the correct solution to you on time, on budget, safely & securely- EVERY TIME.